Ernesto Gorospe
Vice President, Business Operations and External Relations
D'Heights Resort and Casino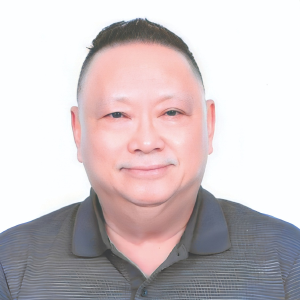 Ernesto S. Gorospe is Vice President, Business Operations and External Relations of D'Heights Resort and Casino, where his strategic insights and management skills have contributed to the organization's growth.
Ernesto has enjoyed a diverse career in various sectors, boasting an extensive background in business operations, development, and corporate planning. He also serves as President and CEO of PhilZenith Development and Services Corp.
Ernesto graduated with a degree in Economics from The University of the Philippines and a Master's Degree in City Planning from the Massachusetts Institute of Technology (MIT), Cambridge, MA.
He possesses over 30 years of experience in Development Management and Development Policy Reform in the Public and Private Sector.
From 1998 to 2001, Ernesto was Vice President of the Planning and Development Group at Clark Development Corporation (CDC) and later served as Vice President of the Business Development Group of CDC, where he played a pivotal role in advancing the business environment in the Clark Freeport Zone, demonstrating his expertise in strategic planning and development, contributing to the region's economic growth.
He also served as Vice President for Corporate Planning and Business Development at Philkoei International, Inc. In his career, he has acquired experience and expertise serving as a Director at the National Economic and Development Authority (NEDA) and as a Consultant in the World Bank and United Nations Agencies in different countries.
2023 SUMMIT SESSIONS
Day 2 (Thu 14 Sep) 10:30 to 11:00 [Panel] Clark: The Philippines new tourism destination