M. Hakan Dagtas
Chief Operator Office
Travellers International Hotel Group Inc.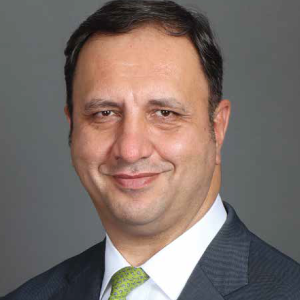 Hakan Dagtas is the Chief Operating Officer of Newport World Resorts – formerly Resorts World Manila (RWM), the Philippines' premier and pioneering integrated resort. Hakan is an accomplished IR professional who was recently conferred with the Outstanding Leader in the Industry award from the Asian Gaming Awards, highlighting his over 30 years of experience in both the land-based and cruise line industries.
Hakan was part of Genting Hong Kong's Star Cruises fleet until 2008. He subsequently joined RWM, the Philippine's first IR, when it opened its doors in 2009. During his tenure, the IR's casino portfolio grew from a single structure gaming complex to one that spans across two wings within one expansive property.
In 2022, RWM rebranded into Newport World Resorts. Along with this transition was Hakan's appointment as the COO of the new brand, capitalizing on his solid operations leadership and commanding tenure. His decades worth of experience is turned into true innovation and service excellence across the major business pillars of the award-winning IR, from the thrill of the game to the unique lifestyle and entertainment offers of the everexpanding Newport World Resorts property
2023 SUMMIT SESSIONS
Day 2 (Thu 14 Sep) 15:20 to 16:20 [Panel] At the coal face: Operations across the Philippines