Alejandro Tengco
Chairman and CEO
PAGCOR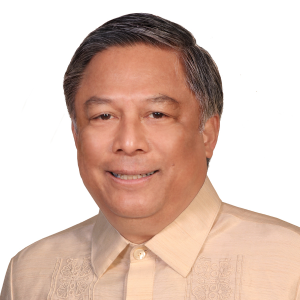 Mr. Alejandro H. Tengco was a notable businessman in the private sector before joining the government in August 2022 as the Chairman and Chief Executive Officer of the Philippine Amusement and Gaming Corporation or PAGCOR.
Before joining PAGCOR, he was the President and CEO of Nationstar Development Corporation, a construction company that is known for its remarkable projects such as the renovation of the National Museum of Natural History in Manila. He has also made a mark in the food and real estate industries.
Prior to his successful venture in real estate and construction, he was the Executive Assistant to the CEO and head of PLDT's government affairs group.
A product of Jesuit education, he studied at the Ateneo de Manila University since his formative years until his postgraduate studies. He obtained a degree in Business Management in 1982 and went to on to pursue law at the Ateneo de Manila Law School until 1984.
As the new PAGCOR chief, he has started instituting reforms in the agency to make the Philippine gaming industry more responsive to the needs of the times.
2023 SUMMIT SESSIONS
Day 1 (Wed 13 Sep) 10:05 to 10:30 [Keynote] Keynote Address
Day 1 (Wed 13 Sep) 10:30 to 11:30 [Panel] Voice of the Umpire: Regulators talk