Ben Blaschke
Managing Editor
Inside Asian Gaming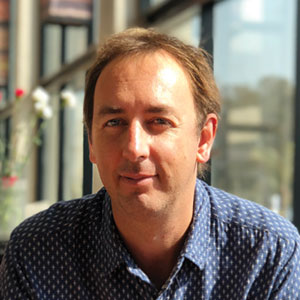 Ben began his career as a sports journalist in Sydney in 1999, working for a number of leading news publications before his interest was piqued by the TV poker shows that frequented the airwaves late at night. He soon found himself not only playing the game but writing about it too – taking on the role of Editor for PokerNews Australasia and subsequently visiting Macau for the very first time in 2008.
He was appointed Managing Editor of World Gaming Magazine in February 2013, subsequently overseeing O MEDIA's editorial catalogue including High Life, Hengqin Record and more. He was appointed Chief Content Officer in 2017.
In 2016, Ben became Managing Editor of Inside Asian Gaming and has spent his years since then delving ever more deeply into the business of gaming. He was instrumental in the launch of the industry-leading daily e-newsletter IAG Breakfast Briefing in April 2017.
2023 SUMMIT SESSIONS
Day 1 (Wed 13 Sep) 14:00 to 14:30 [At the bar] What the tech: New PAGCOR slot standards
Day 1 (Wed 13 Sep) 14:30 to 15:00 [At the bar] Macau Gaming Law: The aftermath
Day 1 (Wed 14 Sep) 15:20 to 16:20 [Panel] How media and public perception impacts regulation
Day 2 (Thu 14 Sep) 10:30 to 11:00 [Panel] Clark: The Philippines new tourism destination
Day 2 (Thu 14 Sep) 11:50 to 12:50 [Panel] Suppliers World: The Philippines and beyond