Lorraine Koo
Corporate Chief Operating Officer
Dowinn Group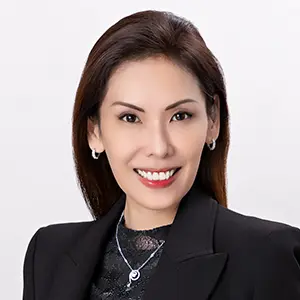 Ms Lorraine Koo started her career in the gaming industry with Marina Bay Sands (Singapore), headhunted by Galaxy Hotel and Casino (Macau) as Assistant Vice President and Solaire Resort & Casino as Senior Vice President (Philippines). She was an integral part of all the pre-opening and set-up of the operations, procedural preparation (SOP), recruitment and marketing. She was the head of division for 12 departments in Solaire Resort & Casino. After 4 years in Solaire Ms Lorraine returned to Macau and Joined The 13th Group and Meg-Star International as Senior Vice President, she was responsible for the expansion of Meg-Star Junket from 4 Junket casino operations to 9 Junket casino operations in Macau within the span of 1 year excluding the opening of Meg-Star (Crown Australia) and Meg-star (Vietnam- Danang).
She returned again to the Philippines in March 2019 to assume the role of Chief Operating Officer with Dowinn Group.
Ms Lorraine graduated with her Bachelor Degree in Communications Management from Edith Cowan University (Australia) as well as Advance Certification for Transactional Analysis.
She is also the Vice Chairman of Philippines Qipao Association and Associate Member of Love Plus Foundation which spearheaded the charity efforts of foreigners during the Covid Pandemic Period in Metro Manila.
2023 SUMMIT SESSIONS
Day 2 (Thu 14 Sep) 14:20 to 15:00 [At the bar] Philippines Junkets 101